What Is a Perm Process Audit?
Your Guide to Perm Audit Processing Times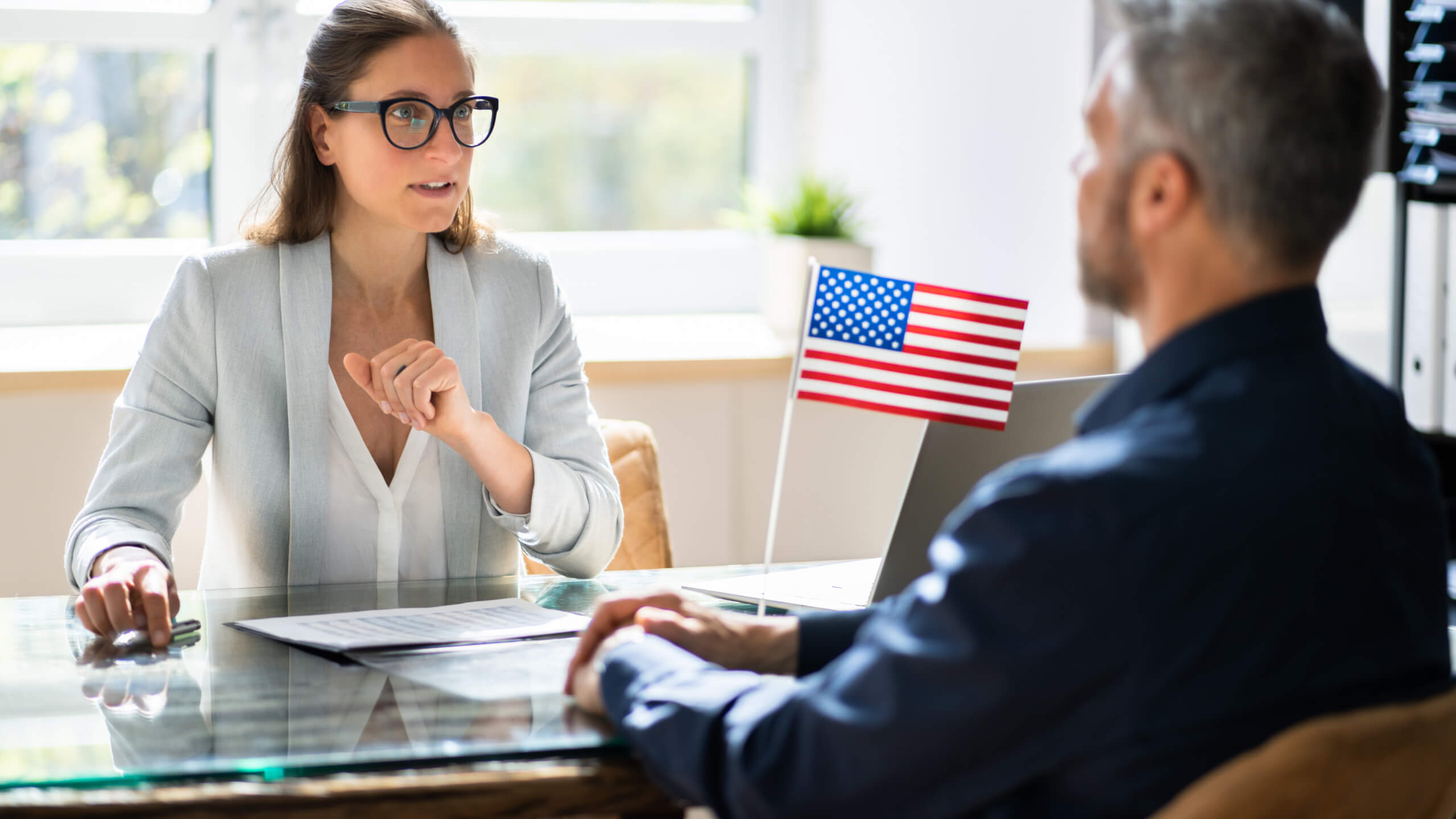 The Program Electronic Review Management (PERM) certification process allows employers to hire skilled foreign workers and help them permanently relocate to the United States. It's an immigration opportunity that affords the best and brightest minds in the world to help make American businesses world leaders in innovation. 
All great things take time, and many parts of the PERM process can take a while to complete. Here's what to expect with PERM audit processing times and how to help move the process along.
What Is the PERM Process?
The PERM labor certification process is used for EB-2 and EB-3 visas for employment-based immigration. EB-2 visas can be granted to people born outside of the United States who have advanced degrees or exceptional abilities that can be used to fill important positions in the United States. 
Eligible licensed workers with at least ten years of experience in their field, membership to relevant professional associations, or recognized achievement for their work may be able to immigrate to the United States to continue working in their field.
EB-3 visas are used for similar workers with at least two years of experience or unskilled laborers who work in a field without qualified or interested American workers. 
Employers can use the PERM process for potential employees by requesting a Labor Certification through the Department of Labor (DOL). If the U.S. Department of Labor finds there is no qualified U.S. worker for the position, the process moves forward. The eligible worker will be able to achieve permanent resident status within the United States and receive a green card.
What Is a PERM Process Audit?
When most people hear the word "audit", they worry that it means something bad. An audit is simply a way to verify that information given to an institution is factual. PERM documents are often sent to the Department of Labor (DOL) without any supporting documents to verify what the paperwork says. 
The DOL will randomly audit approximately one-third of all submissions. The goal of audits is to keep people honest. The DOL wants to keep the PERM process moving smoothly, and they don't have time to investigate every request they receive individually. Randomly auditing 33% of all applications reduces their workload by about 66% while encouraging employers and applicants to be honest.

An audit doesn't always mean that the DOL believes that paperwork or a particular applicant is suspicious. It's a routine part of the process, and many audited requests are ultimately successful when employers comply with the process. There may be situations where the circumstances of a request raise red flags with the Department of Labor. These audits are intentional and should be taken seriously.
What Can Trigger a PERM Audit?
You may want to consider the optics of the situation and your company's recent activities before moving forward with the PERM process. Waiting until the time is right can help reduce your audit chances.
Random audits usually aren't cause for concern. They're a normal part of the process for many government agencies and act more as a compliance tool than a warning sign that something is wrong.
Most PERM audits are random, but certain risk factors can increase your chances of a deliberate audit. There are a few things employers should be aware of before proceeding with the perm audit:
The advertised position doesn't require any significant experience
Your company has recently laid off or terminated American workers
The educational requirements for the position are less than a bachelor's degree (discounting specialty certifications)
The worker you're attempting to hire has a close personal association with a key player in your company
Foreign language requirements in the job description if they aren't clearly relevant to the position (i.e. these requirements are necessary for positions like language interpreter or translator)
Hiring for a trading position
The applicant has a direct or indirect financial stake in the company
 If you're being audited for one of these reasons, it's best to hire an attorney with a wealth of experience in immigration law. These audit triggers don't always indicate that you're doing something wrong, but you need to be able to explain your position to the Department of Labor convincingly.
How Do You Respond To a PERM Audit?
If you're the individual the employer has submitted a request for, you don't have to do anything. You aren't personally being audited. If the employer needs more information from you, they will let you know. The audit isn't designed to look into you personally. Audits are designed to keep employers accountable for their hiring processes and policies.
Employers must prove that they took the necessary steps to attempt to recruit for the position in the United States. To be eligible to hire an employee through the PERM process, employers must honestly attempt to locate a suitable local worker before hiring a worker from abroad. These are the documents you must present at the time of the audit:
A prevailing wage determination for the position
Copies of all job ads you posted (including a thorough job description)
Copies of the resume and qualifications of your foreign worker
Completed recruitment report and notice of filing signed and dated by the employer
ETA 9089, signed and dated by the employer
Auditors want to see evidence of the recruitment process. The DOL needs to see that the position was advertised through the State Workforce Agency and shared through major outlets, like newspapers and relevant job boards. 
The documents employers must provide are copies of these job postings, an official explanation of how the company's recruitment process works, all responses to these job postings, and a review of everyone who applied for the advertised position. If you couldn't hire qualified U.S. workers to fill your job openings, the DOL also wants an explanation of why none of the applicants were suited for the position.
Do You Need a Lawyer for a Perm Audit?
An immigration attorney can be helpful to employers undergoing audit reviews. Immigration attorneys understand exactly what the DOL is looking for. They can help employers compile all of their documents and explain why the employer couldn't find ideal candidates within the U.S. labor market. 
If you regularly use the PERM process to hire skilled foreign workers, having a go-to attorney to handle your company's needs is best. Hiring an immigration attorney can help you stay organized throughout the recruitment process. 
If you compile all the necessary documents before an audit, filing a response and reaching a conclusion sooner is easier.
How Long Does a PERM Process Audit Take?
You have 30 days to file a response to a PERM audit request. Your documents will be reviewed, and you should receive a response within four months. This doesn't account for standard perm processing times. PERM processing times without an audit can take anywhere from six months to a year. The auditing process is an extension of that timeframe.
The sooner you submit your documents to the auditors, the sooner your case will conclude. It's important to act quickly to avoid disruptions in your workforce. 
Why Can PERM Be Denied?
The most common reason for PERM denial is that employers failed to follow the process properly. The PERM recruitment process is more extensive than the normal recruitment process most employers would use. It also requires much more documentation than employers usually keep following a recruitment cycle. 
The DOL wants to be absolutely certain that there are no eligible American workers to accept a position before it's offered to a foreign national, and they require employers to be very thorough in their processes before allowing them to hire someone from outside of the country.
Although rare, PERM denial can sometimes result from an error by the Department of Labor. If they've made an error and you can identify the issue, you'll likely be able to request reconsideration successfully.
What Happens If PERM Is Denied After an Audit?
PERM is rarely denied after an audit if the employer accurately followed every step of the PERM process and submitted all required proof to the DOL. If the DOL isn't satisfied with the proof you've submitted (or if you fail to respond within 30 days), the DOL will issue a PERM denial. 
You have 30 days to respond to a PERM denial, and there are two ways to request reconsideration. The first way is to request reconsideration by the certifying officer initially denying your request. The second way is to request a review of your case by the Board of Alien Labor Certification Appeals (BALCA). 
If your request for reconsideration is denied by the officer, your case is sent to BALCA. BALCA will require you to submit something called a statement of position. Your statement of position will outline why you believe the denial is unfair and advocate for your ability to hire a foreign worker. BALCA will review your position statement and respond by granting your case or affirming your denial.
The process of requesting reconsideration can be time-consuming. It's very important to work with an experienced immigration attorney if you're interested in making this request. The reconsideration process can be very long, and in some cases, an attorney may advise you not to file for reconsideration. It's sometimes better to wait a few months and submit a new PERM request with stronger evidence. 
Your lawyer will be able to advise you of your best course of action after reviewing the details of your case. If you decide to accept your denial, wait, and file a new PERM request, your lawyer can help you reduce your chances of future denial by streamlining the process and assuring you meet all of the requirements.
What Happens After PERM Approval?
After PERM is approved, the employer can file an immigrant visa petition (i.e. Form I-140) on behalf of the individual they wish to employ or continue to employ. Once USCIS approves the Form I-140, it's the employee's turn to finish all immigration-related processes. If the employee is in the United States, they can apply for adjustment of statement status by filing Form I-485, Application to Register Permanent Residence or Adjust Status with USCIS. 
If the employee is outside the United States, they can apply for an immigrant visa by completing a DS-260, Immigrant Visa Electronic Application and submitting supporting documents.The employee must fulfill all requirements to receive lawful permanent resident status, including a medical exam.
Do You Need Help With a PERM Process Audit?
The process can be difficult to navigate, whether your audit is random or triggered by a specific concern. An experienced immigration lawyer can help employers who use the PERM process to hire foreign nationals to fill important roles in their company.
The skilled team at Cohen, Tucker + Ades law firm has been helping immigrants live, work, and thrive in the United States for over 40 years. We provide corporate solutions for companies seeking to fill valuable roles with the best and brightest minds in their industries worldwide. Contact us for a consultation if you need assistance with a PERM case.

Sources
Employment-Based Immigration: Second Preference EB-2 | USCIS
Employment-Based Immigration: Third Preference EB-3 | USCIS
Random Audits and Regulatory Compliance | The Regulatory Review
Prevailing Wage Determination Processing Times | US Department of Labor