Can B1 & B2 Visa Holders Travel to the US Now?
International travel changed as a result of the pandemic. Here's what you need to know about traveling to the USA with a B1 or B2 visa now.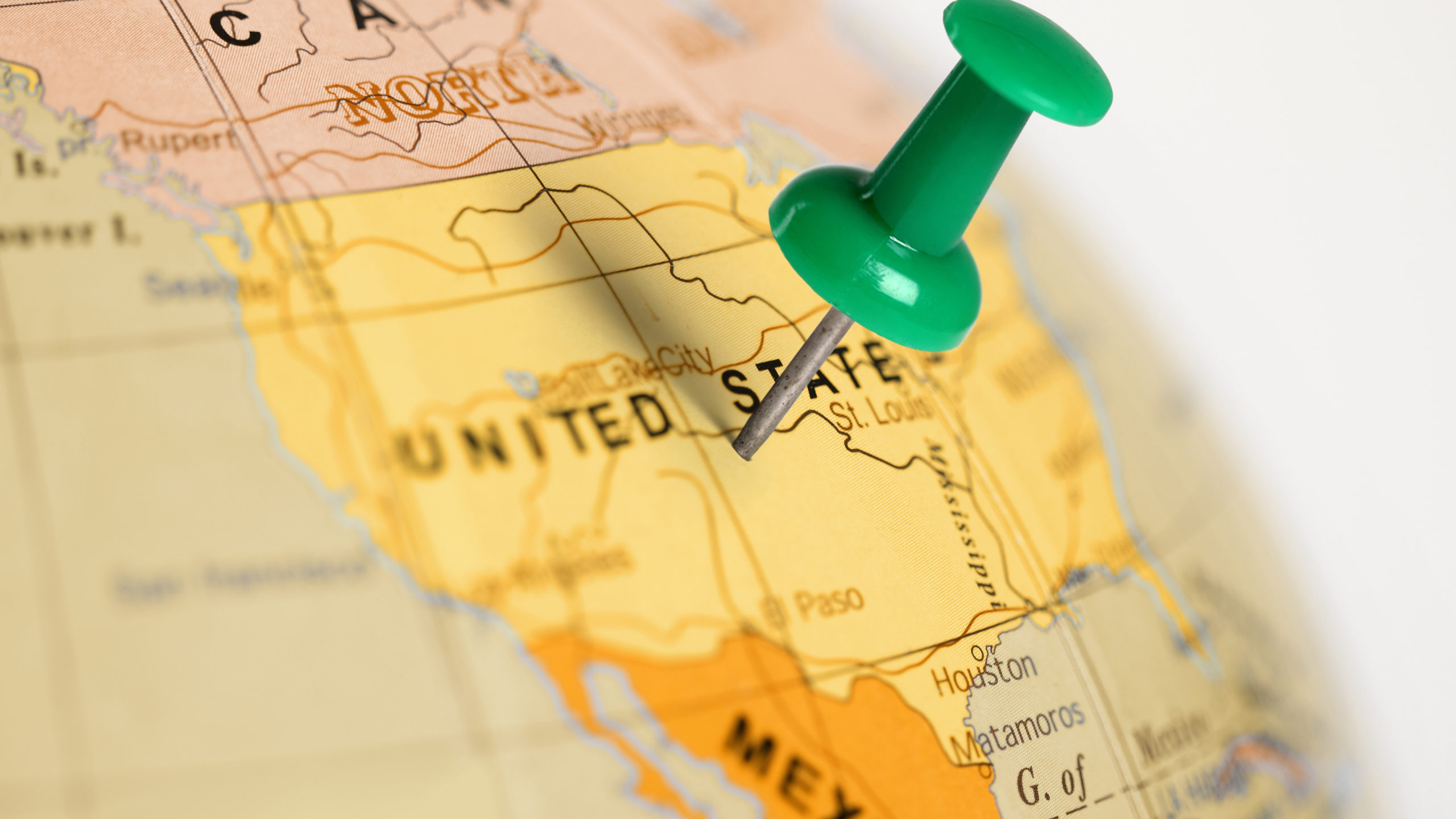 Health and safety concerns recently changed international travel. Many countries closed their borders for non-emergency travel, and certain types of visas became more difficult to obtain. If you recently received or intend to apply for a B1 or B2 visa, here's what you need to know about your eligibility to travel to the United States today.
What Is a B1 Visa?
A B1 visa is a temporary visa for people intending to visit the United States for a short period of time. B1 visas are non-immigrant visas used for business purposes. 
You can use a B1 visa to enter the United States to conduct business briefly. You can also use it to attend events, trade shows, conferences, seminars, or other gatherings and events relating to your business. It cannot be used to work in the U.S.
B1 visas can also be used for settling estates. If you have a relative who passed away in the United States, a B1 visa will allow you to enter the country to handle the financial aftermath of their passing. 
What Is a B2 Visa?
B2 visas are non-immigrant visas used for recreational events. You can use a B2 visa to have a vacation in the United States or visit your family members who are U.S. citizens or permanent residents of the United States. You can also use a B2 visa to do things like attend music festivals, film festivals, or other special events.
A B2 visitor visa can also be used to come to the United States for medical treatment or procedures. You can use a B2 visa as a learning visa if you're coming from a foreign country to take a short course or class, but it isn't a student visa. Long-term learners will need to go through a different visa interview process at the U.S. Embassy or U.S. Consulate.
When Can't You Use a B1 or a B2 Visa?
You can't use a B1 or B2 visa if you intend to immigrate to the United States because these visas aren't immigrant visas. You also can't use a B1 or B2 visa if you intend to change your status in the U.S. (i.e. when the purpose of your trip is not for business or pleasure, but you don't want to attend an interview for the right kind of visa). 
You can't use B1 or B2 visas to work or make money in the United States. This includes traditional employment opportunities and traveling employment opportunities like performing, teaching, or speaking engagements. 
B1 and B2 visas cannot be used for students, journalists, foreign press, or flight crew to enter the country.
FAQs Answered: How Do You Obtain B1 and B2 Visas? 
The first step is to apply for a B1 or B2 visa by completing a nonimmigrant visa or DS-160. To be approved for a B1 or B2 visitor visa, you'll be asked to provide specific information during the application process. 
The United States government needs to see that you have the financial means to cover all expenses of your trip. They also want proof that your visit will be temporary and that you'll leave the country before your authorized stay runs out. 
Here are all of the other required documents you need to provide alongside your application form:
Proof that you have family or a residence in your home country, which serves as cause to return at the end of your stay.
Financial proof that you can afford to stay in the United States for the duration of your stay.
A valid passport that's at least six months away from its expiration date.
If you've been to the United States before, you may be asked to provide proof of your past trips. This shows that you have a history of going home without overstaying your visa.
The visa application fee
Can You Travel to the United States Without a B1 or B2 Visa?
There is a special program called the visa waiver program that allows people from about 40 different countries to visit the United States for up to 90 days for the same purposes as a B1 or B2 visa. They don't need to receive a tourist visa in order to make the trip.
People from Australia, New Zealand, most of the European Union, Japan, The United Kingdom, several Scandinavian countries, and several Baltic states are eligible for the visa waiver program.
Similar rules apply to people from Canada, but Canadians are allowed to stay longer. In some cases, citizens of Canada can visit the U.S. for up to an entire year.
Canadians and citizens of the dozens of approved countries will use something called ESTA, or the Electronic System for Travel Authorization, to obtain permission to enter the country without going through the visa process. 
Citizens of other countries, including Mexico, will need to complete a visa application and have it approved by their local U.S. Embassy or Consulate. The Department of State will review your application for a U.S. visa and provide a response after a varying wait time.
Why Was B1 and B2 Visa Travel Suspended?
B1 and B2 visa travel was suspended due to the COVID-19 pandemic. U.S. government travel restrictions and border protection measures were taken to prevent the spread of the virus. 
Most of the instances in which an individual would need a B1 visa could be remotely accomplished through the internet, which is what many industries decided to do. Since B2 visas are exclusively for leisure, allowing them during the pandemic would create a public health risk. 
Many types of travel weren't permitted during the height of the pandemic, but things have changed since then. Coronavirus precautions have been significantly reduced following the vaccine rollout, although the pandemic has left lasting changes on safe travel practices and caused significant appointment wait times.
Can B1 and B2 Visa Holders Travel to the USA Now?
B1 and B2 visa holders can travel to the USA now, as long as they meet the new requirements for travel. Travelers must have proof of vaccination with an FDA-approved vaccine or a World Health Organization emergency use vaccine. 
Every airline has its own policies for health and safety. Travelers will need to abide by the United State travel guidelines and the requirements of the airlines they'll be using to travel in and out of the United States. 
These policies and requirements may change with time. It's possible that certain restrictions or requirements may be lifted over the coming years, depending on new research or developments related to COVID-19. You should always check the CDC website for new developments or guidelines before traveling to be sure you're compliant with the latest requirements.
How Does the Travel Process Work for B1 and B2 Visa Holders?
Before boarding a flight to the United States, B1 and B2 visa holders have to present the airline with proof of vaccination. This can be paper proof (like a vaccination card) or digital proof. The proof must come from an official source like a doctor or a certified vaccine location. Proof of vaccination must show which vaccine was used and how many doses of the vaccine the traveler has received.
The airline is responsible for verifying the information in the vaccine record. They'll check the name (and other biographical information) on the vaccine card against the official identification card of the traveler. 
Then, the airline has to certify that the information on the proof of vaccination document is true to the best of their knowledge. If it turns out that the information isn't true, the traveler may face consequences. 
Travelers are allowed to board the plane and fly to the United States if their proof of vaccination is adequate and accurate. 
Are There Exceptions?
There are rare exceptions for vaccination requirements, but they're hard to get. There are humanitarian and emergency exceptions that are difficult to achieve. There is also an exception for people who are medically unable to use the vaccine. 
These exceptions apply to people who are allergic to the ingredients of the vaccine or people being treated for a condition that prohibits them from receiving the vaccine. 
What Should I Do To Prepare for My B1 or B2 Visa Trip to the United States?
If you haven't yet been vaccinated against COVID-19, you should get vaccinated immediately. If you're unable to be vaccinated, you should seek a medical exemption for the vaccination. 
Note that you must be fully vaccinated to enter the United States, and most vaccines require two doses several weeks apart. The earlier you get your first dose, the sooner you can get your second dose. You'll need both for entry. 
Are There Any Restrictions on What I Can Do When I Enter the United States?
Most parts of the United States have significantly lifted pandemic-related restrictions. Some places require or strongly suggest that people wear masks when they enter. Most COVID-19 protocols in place are designed by business owners and aren't enforced by the government. You'll need to comply with each business or institution's unique requirements when visiting.
Other than that, day-to-day life in the United States is very similar to how it was prior to the pandemic. You should be able to safely visit many tourist destinations and enjoy your business trip or vacation.
Do You Need Help With Your Visa or Travel Requirements?
Cohen, Tucker & Ades has been helping people from overseas visit or immigrate to the U.S.for over 40 years. If you have any questions about B1 or B2 visitor visa travel to the United States, we'd be glad to walk you through the process. 
Sources:
Visa Waiver Program | US Department of State | Bureau of Consular Affairs
Frequently Asked COVID-19 Questions for VISAS | U.S. Embassy & Consulates 
Requirement for Proof of COVID-19 Vaccination for Air Passengers | CDC.gov
Official ESTA Application Website, U.S. Customs and Border Protection | ESTA