H-1B Cap Season:
Seven Things to Know for Fiscal Year 2022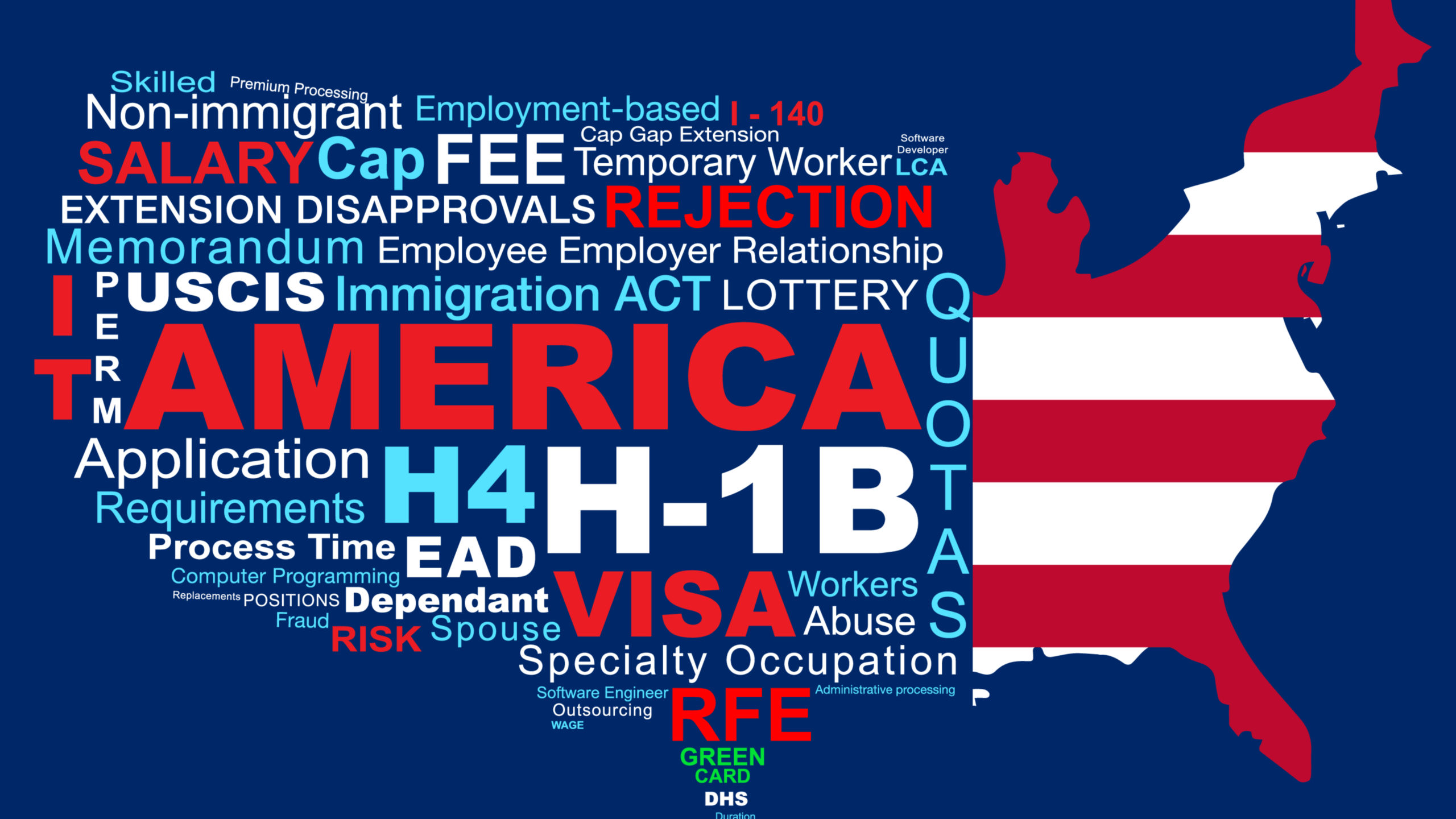 What is the H-1B cap?
The H-1B cap is an annual numerical limit placed on the number of H-1B visas that may be issued to foreign workers. The H-1B cap is currently 65,000 annually. There are an additional 20,000 H-1B visas available annually for foreign workers who hold a U.S. Master's Degree or higher. Foreign workers who are the beneficiaries of approved H-1B cap-subject petitions may begin working in the U.S. as soon as October 1st. 
How does an employer register for the H-1B cap?
In fiscal year 2021, the Department of Homeland Security transitioned to an electronic registration system. This electronic registration system streamlined the application process for petitions subject to the H-1B cap by reducing the paperwork that needed to be filed. Before implementation of the electronic registration system, employers scrambled to file complete H-1B petitions during the first week of April in order to compete in the H-1B lottery. Now, employers complete an electronic registration process where they submit information about the company and each prospective foreign worker to be sponsored. When an H-1B registration is properly submitted, the registration status will show "Submitted". 
Once the registration period closes, U.S. Citizenship and Immigration Services ("USCIS") will select 85,000 beneficiaires for the annual cap. The sponsoring employer will receive electronic notification as to whether their registration has been selected, not selected, or denied. If the registration is selected, the employer will have 90 days to file a full H-1B visa petition with USCIS for each selected registration. 
What are the important dates to keep in mind for the upcoming H-1B cap season?
Creating an Account: Employers will likely be able to create new accounts on USCIS's website to submit H-1B registration beginning February 24, 2021.

Registration Period: The H-1B registration submission period will likely run from March 1, 2021 through March 20, 2021. During this period, employers must submit registrations for the beneficiaries they wish to sponsor for H-1B visas in fiscal year 2022. 

Selection: USCIS will likely notify employers of the H-1B registration results by March 31, 2021. Employers are notified by email and provided an H-1B Registration Selection Notice, which is needed to file the H-1B petition with USCIS. A second round of selections may be conducted if not all of the H-1B visa numbers are allocated after the first selection.

Filing: Employers will likely be able to file their complete H-1B petitions with USCIS beginning April 1, 2021. H-1B petitions will likely need to be filed by June 30, 2021. 
How are the H-1B registrations selected?
USCIS selects registrations for the regular cap first and proceeds to selecting registrations for the Master's Degree cap. This results in an increase in the number of foreign workers selected for H-1B cap petitions with U.S. Master's Degrees or higher.
What is premium premium processing and what are the fees?
Premium processing is a service where USCIS provides expedited processing of your H-1B petition (i.e. Form I-129, Petition for Nonimmigrant Worker). The fee for premium processing is $2,500.00. With premium processing USCIS guarantees to process the H-1B petition within 15 calendar days. Processing of the H-1B petition means USCIS will either issue an approval notice, denial notice, notice of intent to deny, request for additional evidence (i.e. RFE), or open an investigation for fraud/misrepresentation within 15 calendar days of filing. If USCIS requires the submission of additional evidence or a response to a notice of intent to deny, a new 15 calendar day period will begin once USCIS receives your complete response to the request for additional evidence or notice of intent to deny. If USCIS fails to process the H-1B petition within 15 calendar days, the premium processing fee will be refunded and USCIS will continue expediting processing of the petition. 
 Does USCIS still issue requests for additional evidence regarding H-1B petitions?
Approximately one-third of all H-1B petitions receive an RFE. RFEs can be intimidating, but receipt of an RFE does not mean the H-1B petition is doomed. It is important to submit a timely and thorough response to any RFE (or Notice of Intent to Deny). 
Have there been any recent changes impacting the fiscal year 2022 H-1B Cap?
On January 8, 2021, the Department of Homeland Security finalized a federal regulation that replaces the random, computerized H-1B cap lottery system with a selection process based on the Department of Labor's wage level system. Under this new federal regulation, H-1B visa numbers will be allocated based upon salary levels. Priority will be given to those foreign workers earning the highest salaries in their respective occupations and geographic areas of employment. USCIS will employ a computerized lottery to select registrations if the number of registrations for a specific wage level exceeds the number of H-1B cap visas available.
This federal regulation could be placed on hold by the Biden Administration as it reviews this and other rules finalized by the Trump Administration in its last few days. This federal regulation is also likely to be challenged in federal court. 
Cohen, Tucker & Ades P.C. will continue to monitor the implementation of this federal regulation and provide updates. If you have questions, please contact our Firm to speak to one of our experienced immigration attorneys.