H-4 EAD Premium Processing: Impact & Timing Explained
What You Need to Know?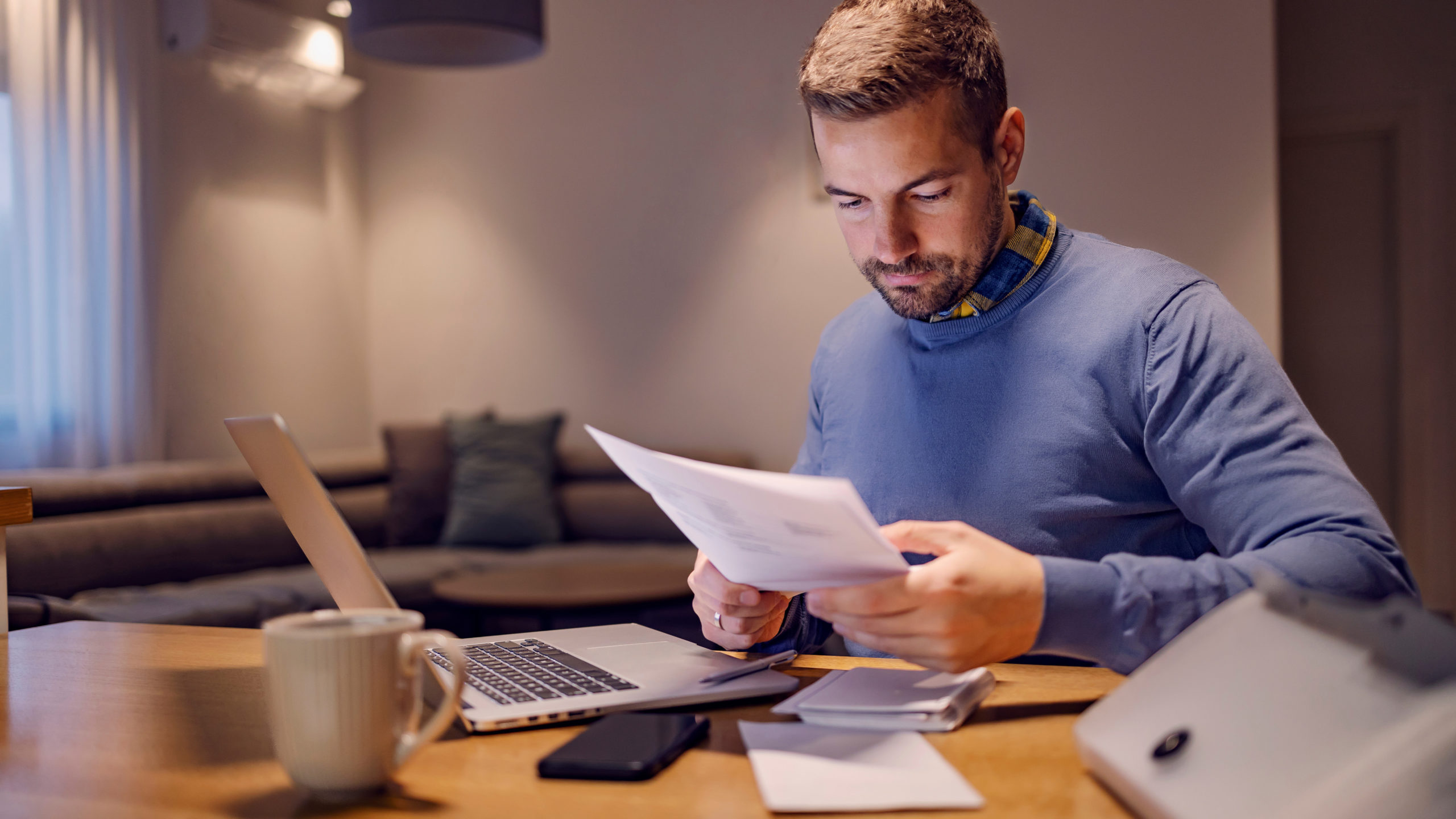 The cost of goods and services is rapidly rising in America due to unchecked inflation. Many households need two incomes in order to make ends meet. Non-immigrants working in this country heavily rely on work authorization to exist in the United States, and many of them also rely on their spouse's income. The employment-basedH-4 EADform is what makes this possible for spouses' of certain H-1B visa holders.
Wait times for processing can be long, which puts strain on families who need both spouses to work. Here's what you need to know about the impact of H-4 EAD processing and how it may affect your family.
What Is the H4 EAD Application Form?
When someone comes to the United States to work in a specialty occupation with an H1B visa, they have the ability to bring their spouse with them on an H-4 visa. Their spouse is allowed to remain with them in the country throughout the duration of their H1-B status, but they aren't automatically authorized to work. 
The EAD, or Employment Authorization Document, makes it legal for people who don't have permanent resident status or visas that authorize employment to work in the United States. H-4 visa spouses need an EAD to work in the United States and contribute to their household. 
The H4 EAD is a very important document for families who cannot meet all of their financial obligations on one person's income alone. 
Who Doesn't Need an EAD?
People on non-immigrant work visas don't need an EAD because their employment is a condition of their visa. Permanent residents and naturalized citizens also do not need EADs as they are authorized to work based upon their status .
Since the H-4 visa is a nonimmigrant visa, you don't have a direct method to adjust your status to lawful permanent resident with a green card. You would need to get an immigrant visa through a family member or employer to be eligible to receive lawful permanent residency. .

What Is Premium Processing for H4 EAD Through USCIS? FAQs Answered
Premium processing for H-4 EADs will allow people to pay an additional fee to file expedited requests and have documents or paperwork processed by USCIS in a much shorter time frame. Premium processing allows people to jump the queue and get approvals or authorization without facing processing delays.
Premium processing only applies to certain forms. Any request that involves lengthy research or correspondence with USCIS isn't eligible for premium processing. It will have to wait in line with all the other applications or petitions of the same type to be processed in the order it was received.
How Long Does It Usually Take for H-4 EAD To Be Processed?
Processing times vary from center to center, but H-4 EAD usually takes a while to process. Many people wait up to a full year for their documents to be processed. A year is a very long time to wait for a household that needs additional income to pay the bills. 
Long processing times for the H-4 EAD have been a major issue for many non-immigrant families currently living in America.
Is H-4 EAD Premium Processing Available?
In October 2020, Congress under the Trump Administration, passed Bill HR 8337 into law. This bill contained provisions for H-4 visas to make the process simpler. The bill included provisions for extensions, changes of status, and work authorization. Although the bill was passed, its provisions were never implemented. 
The Department of Homeland Security (DHS) announced in late March of 2022 that they planned to extend premium processing to H-4 EAD documents, extensions, and changes of status. They have plans to implement premium processing, but the plans aren't immediate.
DHS hopes to have H-4 EAD premium processing available by the year 2025. It's still a long waiting period. If you need to file an H-4 EAD, there's no sense in waiting. File it now, and it will be approved before premium processing is implemented. 
What Will H-4 EAD Premium Processing Cost?
The plan is to H-4 EAD premium processing fee at $1,500 for approval within 30 days. This is a hefty sum, but 30 days is much faster than waiting 7 to 13 months for approval on your EAD application. Consider the income your beneficiaries would lose waiting a full year for you to get your work permit in compliance with immigration law. 
Is There Any Way To Get an H-4 EAD Approved Faster?
USCIS will consider requests to expedite the processing of certain documents if the circumstances are severe. All requests are considered on a case-by-case basis. There is no guarantee that USCIS will expedite your EAD processing once you ask. 
It's easy to request an expedited EAD if you're a healthcare worker or a childcare worker. If your EAD has expired or will expire within 30 days and you're still waiting on approval, you can call USCIS and request that your application be expedited. 
USCIS may be willing to expedite certain EAD documents under emergency circumstances as long as the H-4 EAD was filed properly and in a timely manner. USCIS will consider expediting requests for people who work in cultural or religious nonprofit roles, people who work for or in the interest of the U.S. government, and people who are critical, key workers in their workplace.
A key worker is someone whose employment makes the normal operation of a workplace possible. If losing you as an employee would cause a workplace to suffer great financial harm or lay off other employees, USCIS may expedite your H-4 EAD request to avoid harming the livelihood of others. 
Normal H4 EADProcessing Times May Improve
USCIS has acknowledged that their backlog of applications to be processed is significant. This is likely due to the pandemic and an increase in requests for immigration benefits as a result of the ongoing conflict in Ukraine and political strife in countries like Haiti and Venezuela. Hefty backlogs make processing time longer, and USCIS has a plan to fix that.
By the end of 2023, USCIS under the Biden Administration hopes to implement new technology to help with processing backlogs. They've also created time cycles for processing certain types of applications, giving themselves a maximum of 6 months to process many important types of documents. 
If USCIS can improve its internal organization and move through its backlogs, it's likely that standard H-4 EADprocessing times may decrease. 
Temporary Automatic Extension Periods May Help
When slow EAD processing times began threatening people's ability to exist in the United States, USCIS issued the Temporary Increase of the Automatic Extension Period of Employment Authorization and Documentation for Certain Renewal Applicants. This rule applies to people whose H-4 EAD is pending. 
H4 EAD holders were upset with unreasonable processing times and took USCIS to court. USCIS responded by implementing an automatic 180-day extension to H4 EAD. After USCIS announced impending changes in March of 2022, certain EAD holders became eligible for a 540-day automatic extension. 
This may have been misleading to some H4 EAD holders who believed they were a part of that group. The 540-day extension does not apply to H4 EAD, so H4 EAD holders need to plan accordingly.
Can You Work Without an EAD?
You can't legally work without an EAD unless you're in the United States on a work-specific visa. As an H4 visa recipient, your visa isn't considered work-related. It's connected to your spouse's or your parent's visa.
Working without an EAD is illegal. It is also a violation of your nonimmigrant status. It can have serious consequences for you and serious consequences for the person who employs you. If you're found to be working "off the books" or "under the table", where an employer pays you tax-free cash and doesn't list you on their payroll paperwork or employment documents, you can face deportation.
Don't accept any job offers from people who can tell you that you can work without an EAD. They're misleading you and likely taking advantage of you. A reputable employer would never offer to employ you without an EAD.
Can You Be Self-Employed Without an EAD?
It might seem like you shouldn't need an EAD if you work for yourself or charge money for your hobbies. If you're a hobby baker who makes cakes for friends or family or makes clothes or crafts to sell online, you still need an EAD to do it. 
It may not seem like work in a traditional sense, but USCIS views self-employment or making money off of a hobby as employment. All forms of employment require an EAD. You can craft things to sell, collect inventory, and even build a website for your self-employment venture while you're waiting for your EAD, but you cannot accept any form of payment for goods or services until your EAD arrives.
Can You Work Outside the Country Without an EAD?
It can be a tricky situation if you want to work outside the country without an EAD. You need an EAD to perform any work inside of the United States, but you aren't prohibited from working in any country where you're already authorized to work. 
H4 visa holders can leave the country and return whenever they want to, as long as their H4 visa remains valid. You can return home and perform temporary work in your home country. You may even be able to work remotely for that company from the United States if the situation meets certain criteria. 
If the company you work for in your home country doesn't have any corporate presence in the United States, you're registered as an employee of that company in your home country and the company deposits the money into your bank account in your home country and in the currency of your home country, you aren't working in the United States. You're still working in your home country.
It's best to get the advice of an experienced immigration attorney before you attempt to seek employment outside of the country. It can be done safely and legally without violating any United States laws, but a lawyer would need to view the circumstances in order for you to be sure you're making the right decisions.
Can Creative Professionals Make Money Without an EAD?
If you're a creative professional, like an author or a musician, you probably work with a record label or a publishing house that pays you for your work. If the record label or publishing house you work with is based outside of the United States, you can continue to create new music or write new books as a part of your professional deal. 
You must release your work exclusively through a company outside of the United States. You cannot release it independently while you're in the US.
You may need to include the income you receive from these existing deals as passive income on your U.S. tax returns. For more help navigating your unique tax situation, seek the assistance of a tax attorney. The company you hold a contract with might be able to refer you to a U.S.-based tax attorney with experience working for the company.
Can You Make Investments Without an EAD?
Investments aren't considered employment. If you have an H4 visa and you'd like to invest in stocks, bonds, startups, or private companies, it's completely legal to do that. If you're acting as a day trader and you're only making personal investments, your investments are considered a normal part of financial management. 
If you were to help others make investments or engage in Forex trading, you would technically be working. This would violate the EAD rules.
If you have questions about making investments without an EAD, you should speak to both a financial advisor and an immigration attorney. They'll each have different information that would be relevant to your situation. Listen to both of them and make sure that your approach to investment would legally be seen as personal rather than professional. 
Do You Need Help With Your EAD?
If you need help with your EAD or your H4 visa, we'd be more than happy to assist you. The Cohen, Tucker & Ades law firm are compassionate and detail-oriented immigration lawyers who have spent the past 40 years helping immigrants live their lives in America. Contact us for help today.
Sources:
Employment Authorization for Certain H-4 Dependent Spouses | U.S. Citizenship and Immigration Services (USCIS)
H.R.8337 – 116th Congress (2019-2020): Continuing Appropriations Act, 2021 and Other Extensions Act | Congress.Gov
Automatic Employment Authorization Document (EAD) Extension | USCIS