Your Complete Guide to I-134: Affidavit of Support
When and Why Is It Needed?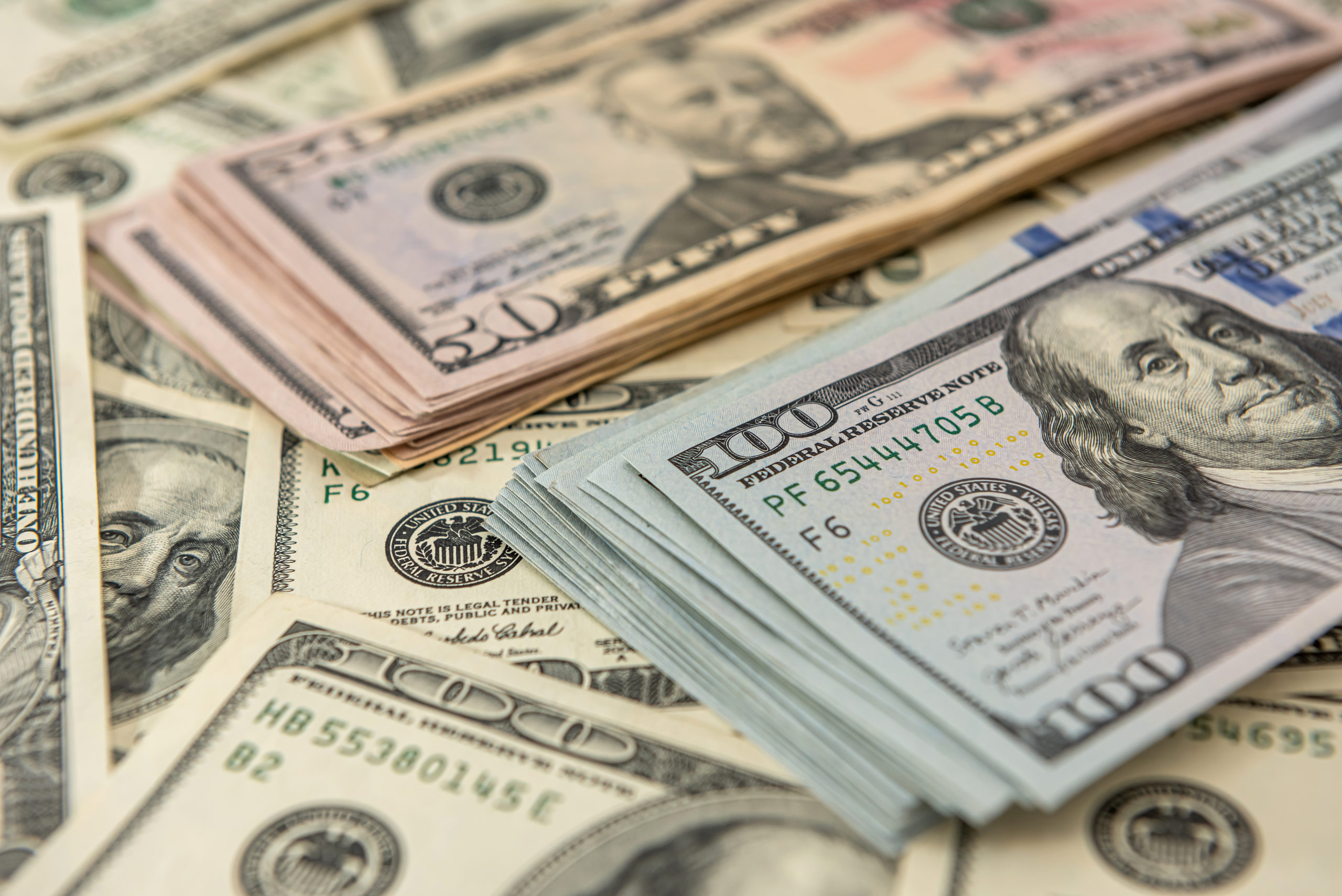 United States Citizenship and Immigration Services (USCIS) may require you to submit a document to prove that you can financially provide for a family member or spouse you're attempting to bring into the United States. Alternatively, you may be asked to submit a form that states you can financially support yourself throughout your stay in the United States. 
These forms are called affidavits of support. Here's what you need to know about the affidavit, how to fill it out, and what to do if your first attempt isn't successful.
The Name of the I-134 Form Has Changed
Both Forms I-134 and I-864 used to be titled "Affidavit of Support," which made the paperwork completion process confusing. In reality, these are completely different forms used for completely different purposes. 
It's important to understand the difference between these forms to make sure you're filing the right one. Thankfully, Form I-134's name has been changed to Declaration of Financial Support, which may help to eliminate some confusion. 
You may encounter outdated information on the internet that refers to Form I-134 by its old name. It's important to memorize a form's number in addition to its title to avoid any confusion.
Which Affidavit of Support Do I Need?
Filing the wrong form with a government agency can set your case processing time back. The form will be rejected, and you won't be able to hold your place in line. You'll need to complete new paperwork, resubmit it, and begin the waiting process all over again. Make sure you're using the right form for your situation.
What Is Form I-134?
The Form I-134, Declaration of Financial Support, is used for non-immigrant visas. They aren't usually necessary for tourist visas. This form is typically used for non-immigrant visas with a long duration, such as business or student visas. 
This form can also be used to grant humanitarian parole to special immigrants (like those impacted by the ongoing situation in Ukraine) and for people visiting the United States on a temporary visa who would like to extend their stay or request a change of status. This is also the support affidavit used for K1 fiance visas. 
USCIS wants to know if the person receiving the visa can financially support themselves during their stay in the United States or if they have a person in the United States who is willing to provide financial support for them.
Some people applying for a non-immigrant visa can submit this form themselves. If you're coming to the United States on a scholarship to an American educational institution or in response to a job offer from an employer in the United States, they can help you with this form. 
What Is Form I-864?
The Form I-864, Affidavit of Support under Section 213A of the INA, is an affidavit of support for immigrant visas. The United States requires most people applying for an immigrant visa on behalf of a significant other or family member to prove their ability to provide for this person financially. They will act as the immigrant's long-term sponsor, affirming they will meet all of the immigrant's financial needs.
This form is used for U.S. citizens and lawful permanent residents requesting green cards on behalf of their family members. It's also used for people who married a person who isn't a United States citizen or lawful permanent resident but would like to become one. 
Who Needs To Use Form I-134A?
The Form I-134A, Online Request to be a Supporter and Declaration of Financial Support, is a special version of Form I-134 used specifically by people applying to sponsor immigrants coming to the United States through humanitarian programs such as the Uniting for Ukraine humanitarian visa program. 
This form can also be used for applications relating to the Processes for Cubans, Haitians, Nicaraguans, Venezuelans, and their immediate family members. 
The form is similar, but the unique circumstances of emergency humanitarian parole change how decisions are made, and the forms are processed. It's important to use this form if your case is eligible.
Why Is Form I-134 Necessary?
USCIS wants to be sure that those coming to the United States, even on a temporary basis, do not become public charges. A public charge is someone who relies on social support programs, like federally funded or state-funded financial assistance for healthcare, living expenses, or food. 
Many non-citizens use the Form I-134 to prove that they can support themselves for the duration of their stay in the country. Non-citizens who cannot support themselves in the United States will have their sponsor (usually a family member or romantic partner) demonstrate that they are willing and able to support the non-citizen throughout their stay. 
The Form I-134 puts protections in place for public funds. If a non-citizen becomes a public charge by using Medicaid or requesting welfare, their sponsor is responsible for reimbursing federal or state institutions for those debts. That means that the government has the right to collect the money owed from the sponsor. 
What Happens If You're No Longer Able To Support an Immigrant?
If you sponsor an immigrant and can no longer support them, you have a few options. 
Immigrants who successfully obtain a green card have more options than those with non-immigrant visas. If the immigrant is eligible to become a citizen through naturalization, your responsibility ends once they naturalize. When they become naturalized, they can use all public programs available to U.S. citizens. You won't need to reimburse costs for services that they use. They're recognized as financially independent. 
If you're sponsoring someone in the United States on a non-immigrant visa, the only thing you can do to free yourself from the financial responsibility is to encourage them to return to their home country. 
What Are the Requirements To Become a Sponsor?
There are several requirements to become a sponsor via the Form I-134. The most important requirement is your willingness to support a non-citizen and acceptance of the potential consequences in the event that the non-citizen you're sponsoring becomes a public charge. This is something you need to consider carefully. 
If there is any possibility that your income or financial ability can significantly change within the next few years, or if you aren't sure how well you know the non-citizen you're sponsoring, you need to carefully consider the process before you agree to be a sponsor.
To sponsor a non-citizen, you typically must be a U.S. citizen (through naturalization or by birth) or green card holder. Humanitarian programs such as Uniting for Ukraine allow for more individuals to serve as sponsors.
You also need to meet the income requirements. USCIS uses the Federal Poverty Guidelines to determine if someone has sufficient income to become an immigrant's sponsor. Your annual income must be at least 100% of the Federal Poverty Guideline for your household size. This means that your income has to match the number or exceed the number for income perfectly. The current income level is $30,000 for a family of four people. 
If your income alone is insufficient, you need to have a co-sponsor. If you and your spouse both earn an income, you can combine your incomes and sponsor the non-citizen. 
You must be willing to provide your financial information and tax returns to U.S. immigration officials. They will scrutinize your finances and make a determination regarding your eligibility to sponsor a non-citizen. This often involves a deep dive, which can be an invasive process. You need to be willing to provide any and all supporting evidence that immigration officials ask you to provide. 
What Do You Need To Complete Form I-134?
If you're filling out Form I-134 on your own behalf, you need to prove that your income and/or the assets you hold are enough to cover your living expenses in the United States for the entire duration of your stay. This is an uncommon situation, as it would require someone to have a large amount of cash they can access easily. In most cases, the Form I-134 will be completed primarily by the sponsor. This is the information a sponsor is required to provide.
Biographical Information
Necessary biographical information includes:
The sponsor's personal information, including their full name, social security number and proof of their U.S. citizenship or permanent resident status.
The sponsor's family and household information, like identifying information about their spouse and dependent children. 
Information about the sponsor's employment and financial assets.
Personal information about the beneficiary (the person being sponsored).
Financial Information
Required financial information includes:
The sponsor's federal income tax return from the past year along with W-2s and 1099s.
A report of commercial rating concern (if the sponsor is self-employed).
An official signed statement from your employer that details the nature of your employment, how long you've worked with the company, your salary, and the expected duration of your employment.
Statements from officers at financial institutions used by the sponsor that affirm the standing, balance, and deposit history of all financial accounts the sponsor holds with the institution.
How Do You Complete USCIS Form I-134?
The Form I-134 is relatively simple to complete. Parts one and two of the form are for information about the beneficiary. The rest of the form is for information about the sponsor. 
The most challenging part of completing this form is obtaining the required information to provide as supporting evidence. The information you use to complete the form must perfectly match the information provided in your supporting documents.
The final sections of the form are only necessary if an interpreter or a preparer (like an immigration attorney) helped to complete the forms. If they did, they would fill out these sections. 
If you completed the form alone or the sponsor and beneficiary completed the form with you, you can skip these parts. The final portion provides additional information if you don't have enough space on a designated page. 
When you sign the form, you're affirming under penalty of perjury that all information you've submitted is accurate to the best of your knowledge. USCIS will verify every document you submit. If you're unsure of how to present your documents or complete your forms, it's best to speak with an immigration lawyer before you file your documents.
You can file a Form I-134 with USCIS along with your supporting documents. There is no filing fee for the Form I-134.
What Happens If My I-134 Affidavit Is Rejected?
The most common reason a Form I-134 is rejected is insufficient income. Even if you meet the Federal Poverty Guidelines standards for your household size, USCIS or the Department of State may find a reason why your income is still insufficient. If you have a significant amount of debt, your expenses appear to be going up, or the nature of your employment is unpredictable, USCIS or the Department of State may not accept your affidavit. 
The best option in cases of insufficient income is to use a joint sponsor. A joint sponsor doesn't need to have any type of relationship with the non-citizen. They only need to agree to work with the sponsor to support the non-citizen. 
Do You Need Legal Assistance with the Form I-134?
The knowledgeable immigration law team at Cohen, Tucker + Ades can assist you with immigration forms like the Form I-134. We can help you organize your information, complete your forms, and review rejected forms for potential solutions. Contact us today for a consultation.
Sources:
Federal Poverty Level (FPL) – Glossary | HealthCare.gov
Form I-134, Declaration of Financial Support | Department of Homeland Security | USCIS
declaration under penalty of perjury | Wex | US Law | LII / Legal Information Institute