NVC Processing Times: When Will Your Interview Be Scheduled?
Eagerly awaiting your immigration interview? Here's how NVC processing times can affect your interview's scheduling and more.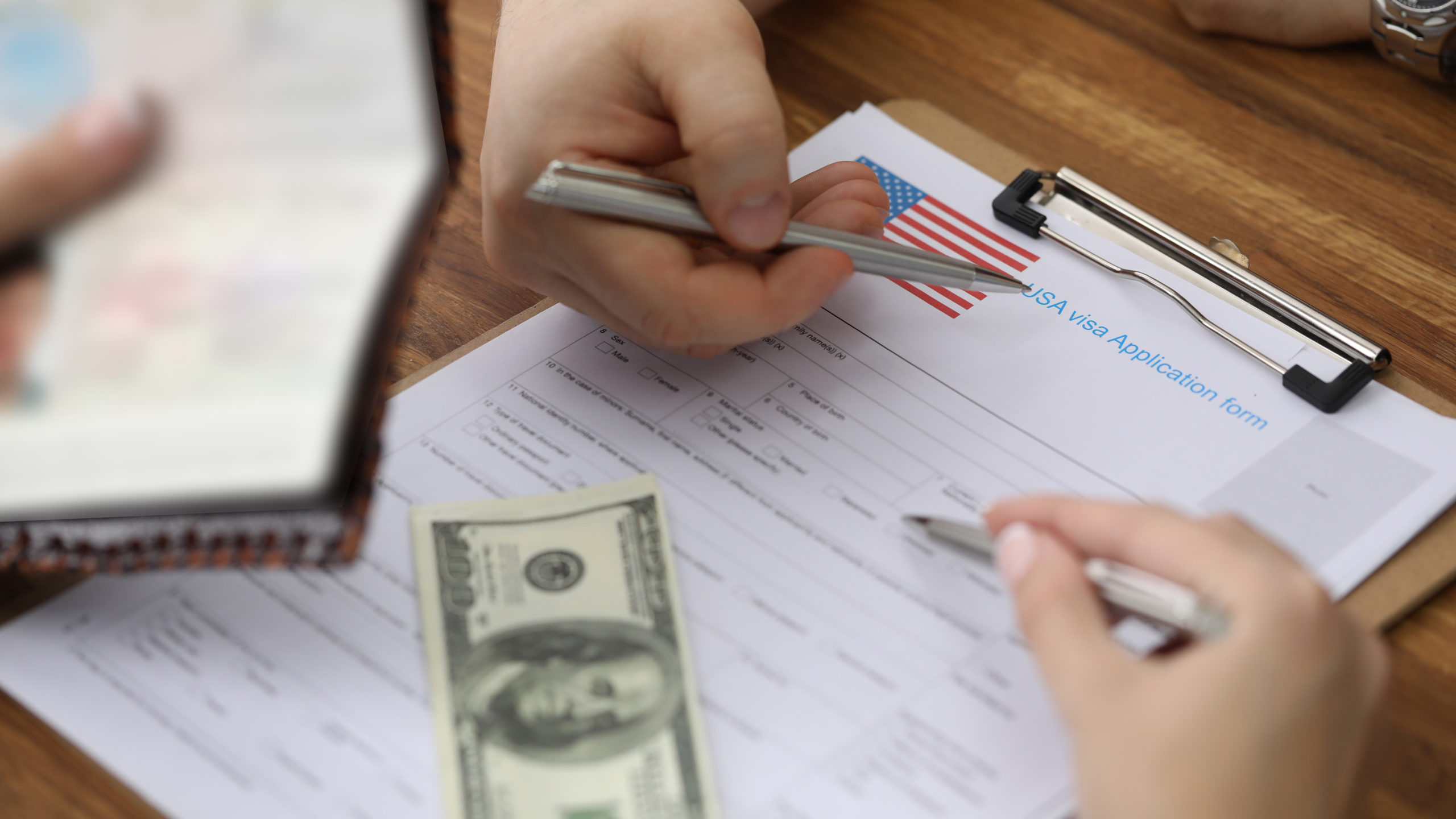 After the United States Citizenship and Immigration Services (USCIS) approves your immigration visa petition, your case will be sent to the National Visa Center (NVC) for processing. Part of this portion of the immigration process involves an interview at the U.S. Embassy or Consulate. 
This interview is one of the most important steps of your immigration visa application, so you're probably eager to find out when you'll receive your interview appointment. Processing times can be lengthy, and it's important to know what to expect while you're waiting.
What Is the National Visa Center?
The National Visa Center (NVC) is a government agency within the U.S. Department of State. The NVC handles immigration cases and immigrant visa processing that takes place outside of the United States. They work with the U.S. Embassy or Consulate in your home country to process your immigrant visa application.
If you're not a U.S. citizen, the immigrant visa interview is the final step in becoming a lawful permanent resident of the United States. Once you have an immigrant visa, you can enter the country at which time you will be a lawful permanent resident and receive your green card by mail. A green card makes it possible to work towards full-fledged U.S. citizenship granted by the U.S. government.
The process starts with the NVC creating a case for you. Once an immigrant visa is available to you, the NVC will send you an invoice to pay necessary fees. You will then be able to complete your visa application and submit supporting evidence to the NVC. They'll look over your application and supporting evidence to make sure it is complete before scheduling an interview. Many factors affect when your interview will be scheduled, and processing times play a large role. 
What Information Should I Send to the National Visa Center?
Once the immigrant visa petition is approved, the approved petition will be sent to the NVC. You'll receive a case number, which allows you to check your case status online on the Consular Electronic Application Center (CEAC) website. In addition, you'll receive a case creation letter, which you should keep alongside any other visa case information for safekeeping.
Once a visa is available to you, you'll receive an invoice to pay required fees. After the fees are paid, you'll need to complete an immigrant visa application (DS-260) and send some required documents to the NVC. The person who petitioned for you will also need to send an affidavit of support and other supporting documents to the NVC. If your documents are in a language other than English, you may need to have them professionally translated before you send them. 
These required documents include:
The information page from your passport.
Your birth certificate.
If you've been married or divorced, you need to send your marriage certificate and/or divorce decree.
If you've been arrested, you'll need to send court documents or other related documents.
If you've ever served in the military, you will need records related to your service. 
Police certificates from any country that you have lived in for longer than 6 months since you turned 16 years old. 
The Department of State explains what types of civil documents you need.
The NVC also needs to know everywhere you've lived since you were 16 years old, any names you've ever used, biographical information about your immediate family members, and information about times you've visited the United States in the past.
How Do I Send My Documents to the NVC?
The NVC will tell you how they want you to submit your documents. You may need to send them electronically through the consular electronic application center. They may request that you mail paper documents to the NVC, where you'll follow the instructions that they provide.
How Will I Know If the NVC Has Received My Documents?
The NVC will notify you when they've received your information through an email or a letter. You can contact the NVC service center to ask whether there has been an update on your visa application, but they may not have information available when you call. 
While you have them on the phone, take that opportunity to make sure they have the proper contact information for you or if you'd like to switch to email notifications. Be prepared to answer any questions they have at that time.
What Is the Timeframe for Visa Processing Through the NVC?
Timeframes for visa processing can vary significantly. The NVC is often dealing with a backlog of immigration cases, which can slow visa processing. Wait times will be long most of the time. There are often hundreds of thousands of cases that need to be reviewed by consular processing personnel. Processing times depend on how busy the NVC is, but most people will hear back within three months. 
If the NVC needs more information, they'll let you know. Regularly check for correspondence with the NVC to assure your process isn't delayed. You can also check online to see what submission date timeframes they're currently working within. 
What Happens After the NVC Has Processed My Case?
The NVC will send you an email telling you that your immigration visa application has been processed and you're documentary qualified. This means you are simply waiting for  an interview date. There's nothing for you to do during this period. You'll hear back from them when they're ready to schedule your interview.
When Will My Interview Be Scheduled?
The NVC will schedule your interview at your country's U.S. Embassy or Consulate. It can take several months and even a year or more to receive an interview date. When you receive your interview date, they'll inform you of what you need to do to prepare for and what you should bring to your interview. 
Do You Need Legal Assistance?
If you've filed a petition for someone to enter the United States, that's only the first part of a multi-part process. You may benefit from the assistance of a knowledgeable immigration attorney from a compassionate law firm during this time. Since NVC processing times can be long depending on your priority date, it's important to get everything right the first time.

Cohen, Tucker & Ades has been helping immigrants and families live the American dream for over 40 years. Contact us to learn how we can help your family navigate the NVC process.
Sources:
U.S. Visa: Reciprocity and Civil Documents by Country | US Department of State
NVC Contact Information | US Department of State