What Is Visa Reciprocity? Your Complete Guide
How Do I Check If There Is A Reciprocity Fee?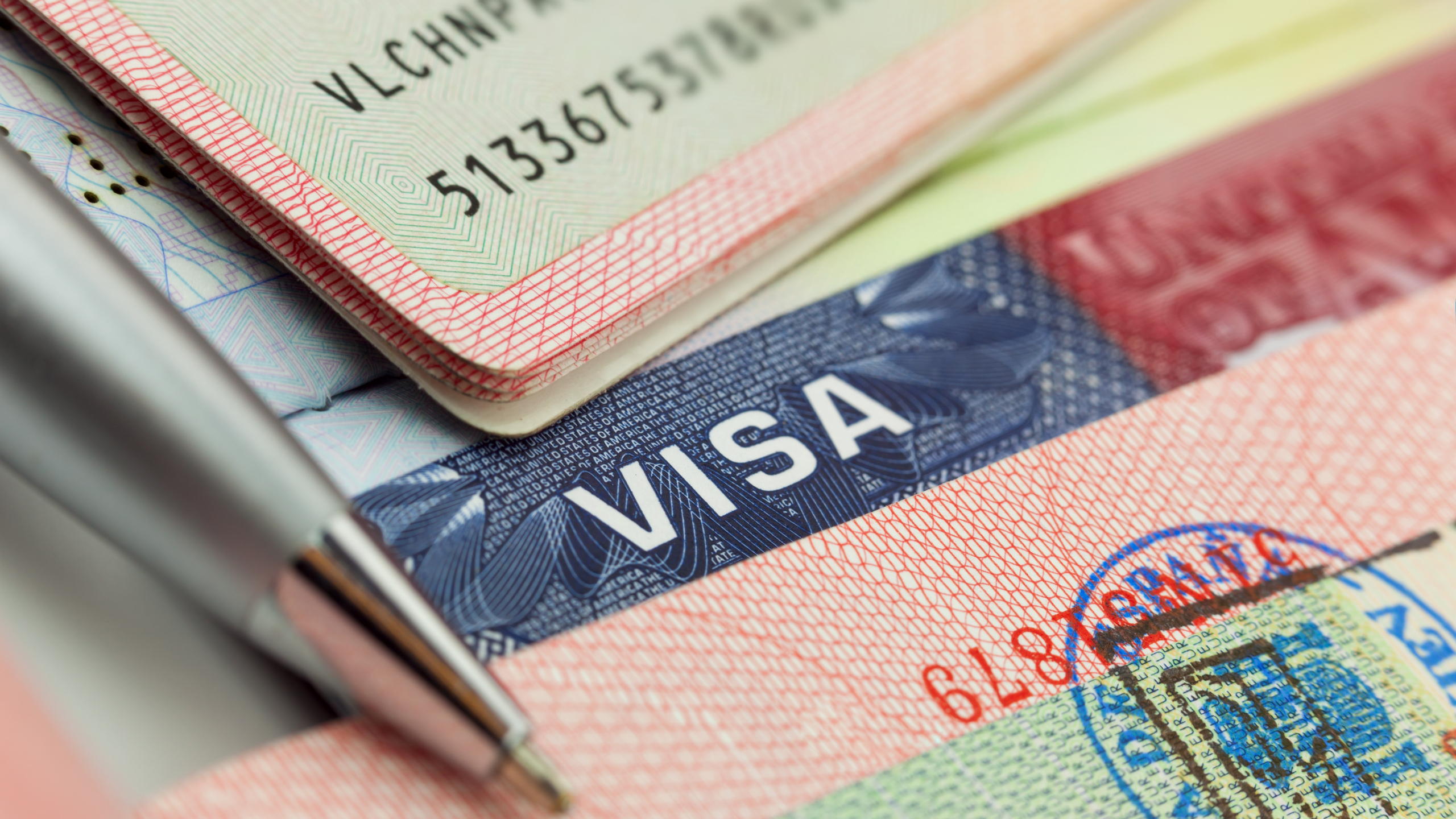 Most visa applicants are responsible for paying applicable fees when applying for a visa. This is true for immigrant and non-immigrant visas, although there are a few exceptions for emergencies. 
When paying fees for your visa, you may notice a "reciprocity" fee is due upon visa approval. This is what visa reciprocity means and why some applicants may be responsible for this additional charge.
What Fees Do You Need To Pay When Applying for a Visa?
Some visa applications and USCIS forms can be filed without a fee. Many non-immigrant visas require a filing fee. That fee varies depending upon visa type. For employment-related non-immigrant visas, employers will sometimes pay the cost on behalf of the visa recipient; employers may be required to pay the filing fees and other expenses associated with the petition process.
Many types of visas will require applicants to attend a biometrics appointment. A biometrics appointment is a brief appointment where your photograph is taken, your fingerprints are recorded, and you sign a document. 
The fee for the mandatory biometrics appointment is always $85, regardless of the type of visa you've applied for. 
Visa petitions available for premium processing can be quickly processed when you pay a premium processing fee. Premium processing fees allow applicants to skip the queue and receive a decision within 15 to 45 days, depending upon the type of application. This fee is optional. 
Some visas require the payment of a reciprocity fee upon approval. The approved visa will be released once the fee is paid. 
In some circumstances, people can request a fee waiver from USCIS if they cannot pay specific fees. Waivers are usually only available to applicants with emergencies or urgent circumstances. 
What Is the MRV Fee?
The MRV fee is the nonimmigrant visa application fee. This is the fee for filing your initial application, which applies to all applications. It's a non-refundable fee, even if your initial application is not approved, is incomplete, or needs to be resubmitted. 
You must pay this fee each time you send in a new application for a non-immigrant visa.
Please be aware that MRV fees increased in June of 2023. Unless you obtain your information directly from the Department of State's website, the fees you're reviewing in other places may not be current. These figures are current as of the June 17, 2023, price increase.
The MRV fee is $185 for the following types of visa:
B
C-1
D
F
I
J
M
TD
TN
S
T
U
The MRV fee is $205 for the following types of visa:
The MRV for E visas is $315, and the MRV for K visas is $720.
If a visa reciprocity fee applies to these visas depending on your country of origin, you will pay that fee separately and only if your visa is approved. 
What Is a Visa Reciprocity Fee?
The term "reciprocity" means a mutual exchange. It's when two people, companies, or countries decide to keep things equal. Reciprocity usually implies that people agree to return a favor. In this case, it means they're both charging the same fee.
Some countries charge United States citizens an additional fee when their visas are approved. A visa reciprocity fee is when the United States charges citizens of those countries a similar fee for a similar type of visa. 
The United States imposed these fees to make the situation feel equal on both sides. If another country doesn't charge an additional fee to U.S. citizens for visas, the U.S. won't charge citizens from that country a fee for similar visas. 
Visa reciprocity is sometimes called a "visa issuance" fee because it is only due when your visa is approved. It's non-refundable and cannot be used to cover any other fees associated with obtaining or renewing a visa. 
Who Has To Pay a Visa Reciprocity Fee?
Visa reciprocity fees are only paid on an equivalent scale. If your country of origin charges an additional visa fee to American citizens for a visa similar to the one you're receiving in the United States, you'll have to pay a similar fee. 
This doesn't apply to all visas issued by these countries – only the specific visas for which they charge U.S. citizens an additional fee. 
Visa reciprocity fees can be changed or dropped if your country of origin drops its similar fee. If your home country reduces its fee for a similar visa, the United States will do the same. This is quite common. 
Recently, reciprocity fees for Lebanese citizens changed substantially. Fees for several types of visas were dropped entirely, and many other fees were reduced significantly. 
That's why it's essential to check for up-to-date information when budgeting the total cost of your visa. Fees can change (or be eliminated) at any moment. 
How Do You Check Visa Reciprocity Fees?
The U.S. Department of State Bureau of Consular Affairs maintains up-to-date information regarding current visa reciprocity fees. They offer a tool that allows people to check for reciprocity fees before applying for a visa. 
The tool is easy to use. Select your country from the menu on the left side of the page. Every classification of the visa begins with a letter. Choose the letter your visa starts with. The menu will show every visa that begins with that letter. At the top, you will see a column that says "fee." This refers to the reciprocity fee.
If there is no reciprocity fee for the visa you're checking, the column below "Fee" will read "none." If there is a fee, the fee will be listed in this column. 
This tool offers other valuable information. It will tell you how long you're allowed to stay in the United States on a specific type of visa and the validity period for each visa. 
This validity period begins when the visa is approved, not when the reciprocity fee is paid. It's essential to be prepared to pay the fee as soon as possible to ensure your visa will be issued when needed. 
What Are Civil Documents?
When browsing the visa reciprocity fee page, you'll notice that the tool mentions civil documents. This is also an essential part of the process. Each country will have different civil documents to accompany all visa applications.
If you fail to provide these documents with your visa application, your application will be rejected. You must refile your application correctly and pay the filing fee again. You also lose your place in line for visa processing, so you'll restart the waiting process. 
Double-checking your civil documents before you file your visa forms is crucial. If you have any questions, it's best to double-check before you submit your forms. You can contact the Department of State for further clarification if you need it. 
An experienced immigration lawyer could help you with every step, from completing the form to reviewing the proper civil documents. 
There is no additional fee for submitting civil documents. They're considered part of your visa application. 
When Do You Pay the Visa Reciprocity Fee?
Visa reciprocity fees are charged to non-immigrant visa recipients after their visas have been approved. They cannot be paid in advance. 
You'll need to attend your visa interview and receive an approval on your visa application from the consular official. You'll be notified if you're required to pay a visa reciprocity fee. 
You won't have to pay the fee if you attend the interview and your visa is denied. 
What Happens If You Don't Pay the Visa Reciprocity Fee?
Approved visas are withheld until reciprocity fees are paid. If you do not pay the reciprocity fee, you won't be able to receive your visa or reside in the United States.
If you are eligible to do so, you may still be able to travel to the United States on a visa that doesn't require a reciprocity fee. Review your options and select a suitable visa for your situation.
What If You Can't Afford the Visa Reciprocity Fee?
It's crucial to check visa issuance fees in advance to ensure you can afford the fee. Some visa issuance fees are very low, but others can exceed $2,000. It's always proportionate to the amount your home country charges American citizens for a similar visa. 
If you're coming to the United States on a work-related, non-immigrant visa, you can ask your employer or professional institution to pay the reciprocity fee. 
Your presence in the United States is a business expense for the person who hired you or transferred your employment. They will likely assume all or most fees associated with the visa process for your visit to the United States. 
Employers who do not pay for reciprocity fees may lend you the money to cover the cost. You'll be expected to pay them back from the wages you earn working for the company. 
If you do not have an alternative method for paying the visa reciprocity fee, it's best to wait to apply for your visa if you don't believe you will have funding available when your visa interview is scheduled. 
What Happens After You Pay Your Visa Reciprocity Fee?
When applicable, the visa reciprocity fee is the last step in obtaining an already approved visa. Your visa will be issued as soon as your reciprocity fee is accepted. You can use your visa to travel to the United States at any point during its validity period. 
You do not have to come to the United States immediately, but you must leave before your nonimmigrant status expires. Keep in mind the visa expiration date and the date your nonimmigrant status expire are not always the same. You can find the expiration date of your nonimmigrant status on your I-94. If you overstay your authorized period of stay, you may have difficulty receiving additional visas. 
Do You Have To Pay The Visa Reciprocity Fee Again if You Return?
The visa reciprocity fee is due any time a visa is approved. You do not have to pay a reciprocity fee each time you enter the United States on the visa. However, if the visa expires and you apply for a new visa requiring a reciprocity fee, you'll have to pay the fee again. Essentially, you only pay the reciprocity each time a visa is issued.
You won't have to pay the fee again if you can extend your nonimmigrant status in the United States. An extension of status doesn't count as issuing a new visa. Other filing fees and requirements will be required for an extension of status.
Do You Need Legal Assistance With the Immigration Process?
Immigration officials require people wanting to enter the United States on non-immigrant visas to submit documents, attend interviews and appointments, and pay fees. The process can take a long time and even longer if improperly completed the first time. 
Having a lawyer help you through the process will ensure you file correctly the first time and receive your visa as soon as possible.
The experienced immigration law team at Cohen, Tucker + Ades can help you obtain a non-immigrant visa. 
We provide individual and corporate solutions for those seeking non-immigrant visas for skilled workers or professionals.
Contact us for a consultation to review the details of your immigration case. 
Sources:
REVISED VISA RECIPROCITY FEE SCHEDULE FOR LEBANON | United States Embassy Lebanon
U.S. Visa: Reciprocity and Civil Documents by Country | U.S. Department of State | Bureau of Consular Affairs
Visa Waiver Program Requirements | United States Department of Homeland Security
Publication of Final Rule on Nonimmigrant Visa Fee Increases | United States Department of State