What Is a Petition in Immigration?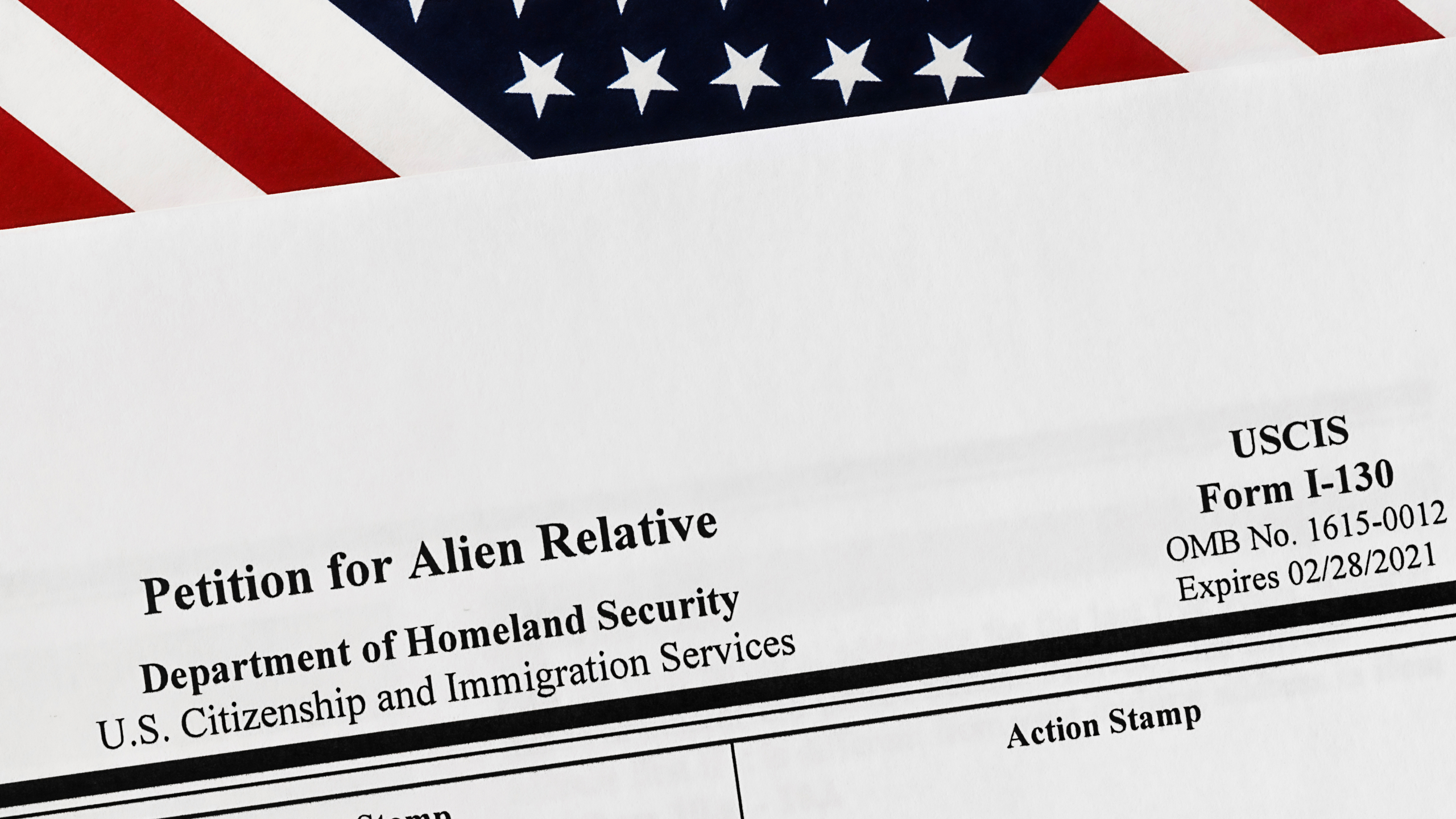 The immigration process involves a lot of paperwork. You'll be filing petitions, applications, affidavits, and occasionally waivers throughout the application process. 
Understanding the differences between these forms can help you locate the right paperwork, discuss your case with your lawyer, and answer questions asked by U.S. Citizenship and Immigration Services (USCIS) officers. Here's what you should know.
What Is a Petition in Immigration?
It can be confusing when USCIS and other agencies refer to paperwork as a petition, especially for someone who is not a native English speaker. The phrase petition typically describes the efforts of a community requesting a major change, like a petition that a large number of citizens of a city might make to their local lawmaker to support recycling efforts.
In legal terms, petitions are forms sent to a court or government agency that request certain permission or benefits. An immigration petition is a piece of paperwork you file to perform actions like applying for an immigrant visa for a family member or employee or sponsoring a nonimmigrant worker. 
What Is the Difference Between a Form, a Petition, an Affidavit, an Application, and a Waiver?
Almost every document you file with USCIS will be called a form. Some forms are petitions, some are affidavits, and some are applications. The forms you file will depend upon what benefit you are trying to obtain. 
Petitions
Any paperwork you file that directly impacts the immigration status of another is considered a petition. In some instances, you may be able to self-petition. 
Applications
An application will grant an additional privilege to the applicant, such as a work permit, permanent residence, or temporary protected status. U.S. permanent residents can submit an application for naturalization if they decide they want to become a U.S. citizen. 
Waivers
A waiver is a formal request for an exception to a rule. If under the law you are ineligible for an immigration benefit, you may be able to file a waiver to request that certain provisions or requirements should be overlooked. You can also file a waiver if you're unable to meet a financial obligation of immigration, like paying a filing fee.
Who Files an Immigration Petition?
There are some petitions that immigrants or hopeful immigrants can file for themselves. In many cases, petitions are filed by someone else on behalf of a family member, fiance, spouse, or employee seeking long-term residence in the United States. These forms are known as I-130 petition forms or I-140 petition forms. 
If you have an immediate relative that is a U.S. citizen or permanent resident, they can file a petition for you to receive an immigrant visa, which is needed to become a permanent resident of the United States. If your significant other lives in another country, you will file petitions and affidavits on their behalf. 
A U.S. employer can also file a petition for you to receive an immigrant visa. This petition indicates the employer intends to employee you and you intend to work for the employer if granted a green card. 
How Much Does It Cost To File an Immigration Petition?
Costs vary from petition to petition. Some petitions are more expensive to file than others. If there is a premium processing option for your petition, your petition can be reviewed and a decision issued faster for a substantial fee. 
In circumstances where the person filing a petition cannot afford the associated fees, they can request a fee waiver from USCIS. If the petition is necessary and the petitioner truly doesn't have the ability to pay, a waiver can eliminate the costs associated with the filing.
You can pay these fees online if you file through the USCIS website. Paying online is the most reliable way to pay the costs associated with filing an immigration petition. 
USCIS will only attempt to charge your payment method or cash your check once. If you pay by mail and there is an error with your payment method, USCIS will reject your filing and require you to resubmit it. You may also be required to pay a return check fee before you can refile. When this happens, you lose your place in line and must start the waiting process again. Paying online can save you a lot of time and trouble. 
How Long Does It Take To Process an Immigration Petition?
USCIS has different processing times for each type of petition. Some petitions take priority over others. Premium processing can speed up processing times when available. Not every petition or application is eligible for premium processing, but USCIS has announced that they intend to expand the premium processing program to cover more types of forms. 
Depending on the petition you file, it can take anywhere from a week to years for your petition to be processed. Petitions like Form I-130 (Petition for Alien Relative) take the longest to process. Family-based immigrant visa petitions for extended family, such as adult children and siblings, are among the lowest priorities for USCIS. These petitions are lower priorities, because the beneficiaries will still have to wait years for a visa to be available.
The processing time for things like K visas for spouses and fiances is generally shorter. It all depends on the USCIS's current backlog.
USCIS has stated that they intend to optimize their current system for processing petitions and provide faster answers to time-sensitive petitions, but many of their proposed solutions are yet to go into effect. Over the coming years, processing times may change for the better.
Who Processes Petitions for Immigration?
USCIS is responsible for processing immigrant and nonimmigrant visa petitions. The National Visa Center (NVC) processes petitions for certain visa applications. Petitions submitted abroad will go through the nearest U.S. embassy or consulate for consular processing. 
It's very rare for only one agency to be involved in the processing of petitions. The information in a petition needs to be verified, and the recipients of immigration benefits need to pass criminal background checks before they can be awarded visas. If you're the person who filed the petition, you're only responsible for filing it with the right institution. 
The recipient institution is responsible for sending information to any other agency that will play a role in processing your paperwork.
Where Do You File a Petition for Immigration?
The easiest and most efficient way to file an immigration petition is electronically. You can file an electronic petition from anywhere in the United States by using the USCIS online portal. It is important to note that not every petition type can be filed online. 
If you prefer to file physical copies of your paperwork or your petition type cannot be filed online, USCIS has a network of addresses. You can mail your paperwork to the lockbox designated for the type of petition you're filing. USCIS will retrieve it from the lockbox and take it to the appropriate location to be sorted and reviewed. 
Do You Need Help With an Immigration Petition?
Immigration petitions can sometimes be complicated. Errors can lead to longer processing times and significant delays in submitting a petition. Errors can also lead to denials. If you work with a lawyer familiar with immigration law from the beginning of the process, you're less likely to encounter issues or delays with your petition. 
You can contact us for a consultation about your immigration case. We're always here to help you file your petitions, applications, and affidavits the right way the first time. 
In Conclusion: There's a Lot of Paperwork, and It Helps to Understand The Difference Between Forms
Applying for a U.S. visa or attempting to obtain United States citizenship can be a lengthy process. You need to understand which USCIS form to use for which purpose, complete them correctly, pay the fees, and make sure they arrive at the correct destination. It can be a lot of work, but it's worth it if you have your heart set on building a life in the United States.
It's always a good idea to seek legal help if you're unsure of what you're doing. Getting a knowledgeable legal professional involved like the diverse team at Cohen, Tucker, and Ades can help you avoid making mistakes that can complicate your immigration case. 
Sources
Right to Petition | American Bar Association
Reducing Processing Backlogs | USCIS
NVC Processing | US Department of State Bureau of Consular Affairs
Chapter 2 – Background and Security Checks | USCIS